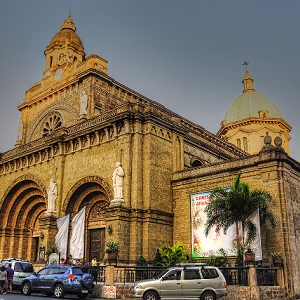 Day 1 : Arrival
Arrive at Manila airport, where you will be greeted by a Travel the Unknown representative and transferred to the hotel. Enjoy a welcome dinner. Overnight in Manila.
Overnight in La Casita Mercedes, Manila
Meal plan: Dinner
Intramuros is the oldest district and historic centre of Manila. Originally founded in 1571, the city had been invaded many times over the years by Chinese pirates, Japanese, American and British forces. At its peak, Intramuros instilled fear into Spain's enemies and was the only city of its kind in Asia. It survived until WWII, where it was destroyed by US bombs during the Battle of Manila.


Read more