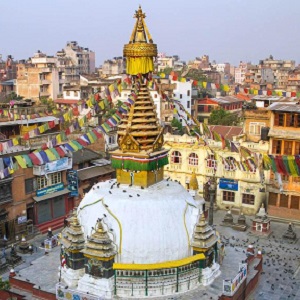 Day 1 : Arrival
Arrive in Kathmandu where you will be met by a Travel The Unknown representative and transferred to the hotel. The rest of the day is free at your leisure. Overnight in Kathmandu. 
Overnight in Tibet Guesthouse, Kathmandu
Meal plan: n/a
Kathmandu is the capital of the ancient mountain kingdom of Nepal, which was only opened up to foreign visitors in the 1950s. It has the air of a medieval city with its labyrinth of narrow streets, wooden temples and beautifully decorated palaces. In the background, you can often hear the gentle sound of cymbals and smell the rich aromas of the markets. 


Read more