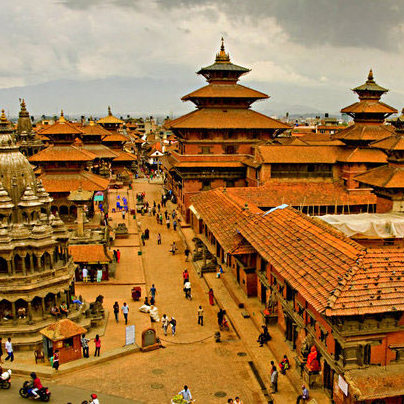 Day 1 : Arrival
On arrival in Kathmandu, you will be met by a Travel the Unknown representative and transferred straight to Patan Dubar Square. Overnight in ​Patan Dubar Square.
Overnight in Temple House, Patan Durbar Square
Meal plan: n/a
Patan Durbar Square is a marvel of Newar architecture and a UNESCO world heritage site.  The Square floor is tiled with red bricks and there are a number of temples and idols in the area.  The history of the Durbar Square is not clear. Although the Malla Kings of Lalitpur are given credit for establishing the royal square. 

Kathmandu is the capital of the ancient mountain kingdom of Nepal, which was only opened up to foreign visitors in the 1950s. It has the air of a medieval city with its labyrinth of narrow streets, wooden temples and beautifully decorated palaces. In the background, you can often hear the gentle sound of cymbals and smell the rich aromas of the markets. 


Read more