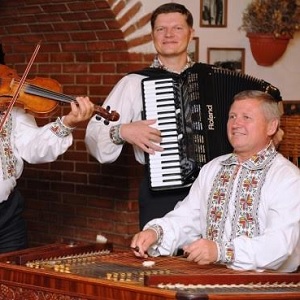 Day 1 : Arrival
Arrive at the Chisinau International Airport, where you will be met by a Travel The Unknown representative and transferred to your hotel. In the evening, enjoy a welcome dinner in a traditional Moldovan restaurant with live folk music. Overnight in Chisinau. 
Overnight in City Park Hotel , Chisinau
Meal plan: Dinner
Chisinau (pronounced 'kish-i-niow') is the capital of Moldova and the country's largest city. It is located in the centre of the country on the river Bic and was founded in 1436 as a monastery village. Compared to the rest of the country, Chisinau is quite wealthy and modern - although not nearly so by Western standards. As it was badly damaged during WWII and by a tremendous earthquake in 1940, it was rebuilt in the 1950s in the utilitarian Soviet style. Buildings are not especially pretty and most people live in large concrete blocks of flats. 

Moldovan food is heavily influenced by the Greek, Russian, Ukrainian, Bulgarian and Romanian cuisines. Meals typically centre around meat, fish, cheese, vegetables and cereals. Some traditional dishes include Zama chicken noodle soup, Borsch beetroot and duck soup, Mamliga cornmeal with cheese, Sarmale stuffed grape leaves, Placinte pies with various fillings and grilled meats.

Music and dance have always been an essential part of the cultural and social life of Moldovans, playing an important role during holidays, family celebrations, fairs and agricultural activities. Dances are typically accompanied by songs, drums, clapping, brass bands or satirical and humorous poems. An important attribute of the dance is the unique national costume, which is ornamentally-embroidered and full of creative spirit.


Read more