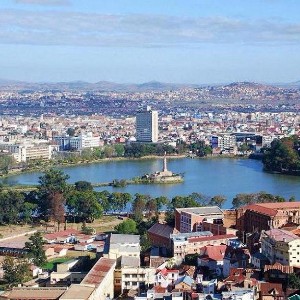 Day 1 : Arrival
Upon arrival to Antananarivo, a Travel The Unknown representative will be ready to meet you at the airport and transfer you to your hotel. You will have the rest of the day to explore the capital at your own pace. Overnight in Antananarivo. 
 
Overnight in Le Pavillon de l'Emyrne , Antananarivo
Meal plan: n/a
Antananarivo, often referred to as "Tana", is the nation's capital. With a population of around 1.3 million, the city represents all of Madagascar's 18 ethnic groups. Despite being a region acclaimed for its shopping, there is a significant amount of wildlife to see, with lemur parks and farms as well as a range of wildlife tours nearby. Boasting a much cooler climate than the rest of the country, Tana is a great city to roam around. One can experience the culture the capital has to offer through the local cuisine in the city's open-air markets (such as Analakey Market and Andravoahangy) and the history of Madagascar through its colourful landmarks (such as Le Palais de la Reine and Ambohimanga).


Read more