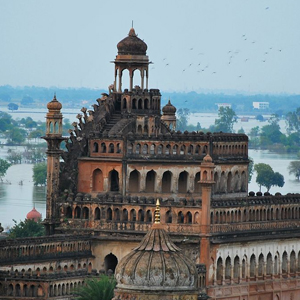 Day 1 : Arrival
Arrive into Lucknow where you will be met by a Travel The Unknown representative and transferred to your hotel. Rest of the day is free to relax or explore your surroundings. Overnight in Lucknow.
Overnight in Lebua Lucknow, Lucknow
Meal plan: n/a
Lucknow, the Golden City of the East, is the capital city of Uttar Pradesh in India. A multicultural city, it flourished as the cultural and artistic capital of North India in the 18th and 19th centuries. It is typically associated with legendary 'nawabi' hospitality, the British Raj, leisurely lifestyles and world-renowned cuisine. The rich Awadhi cuisine of Lucknow was made popular by the Nawab of Awadh who, to deal with food shortage, ordered his men to cook in huge handis (vessels) to feed the hungry. This eventually led to a style of cooking called 'dum' – the art of sealing ingredients in large handis and cooking over a slow fire.


Read more