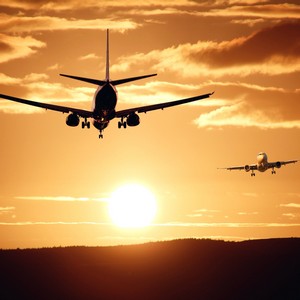 Day 1 : Addis Ababa - arrival
Pick up from Addis Ababa airport. Transfer to hotel. Rest and refresh before the gentle afternoon sightseeing of the main markets in Addis Ababa - Merkato, the biggest open-air market in Africa, and the makeshift bazaars set up for Genna. Visit the National Museum. Late evening, visit one of Addis' churches to experience 'Kidase' and 'Wereb' on the Eve of Genna. Witness the pilgrims draped in white robes and listen to the spiritual singing of 'Kidase'. Overnight in Addis Ababa.
Overnight in Monarch hotel, Addis Ababa
Meal plan: n/a
The National Museum in Addis Ababa holds an interesting collection of artefacts from Ethiopia's illustrious past. The undoubted star is Lucy, a skeleton of a female Australopithecus afarensis, named from the Afar region of Ethiopia where she was found. Discovered in 1974, Lucy is 3.2 million years old and shares traits with apes (her skull) and with humans (walking upright), leading to claims of the 'missing link' having been discovered. Sometimes the museum exhibits a replica when Lucy is on tour overseas.

Addis Ababa is Africa's fourth largest city, with an area of 250sq/km, and is located at an altitude of 2,300m above sea level. It is a vast place with a thriving population of over 2,750,000 people. There is a wide range of visitor attractions, including many museums and educational institutions. It has most recently become known as the 'spa city of Africa'.

Although Genna is labelled the 'Ethiopian Christmas', the Genna Festival is a Christmas experience like no other. Not many countries provide the opportunity to celebrate Christmas twice in one year: as Ethiopians follow the Julian, rather than the Gregorian calendar, Genna falls on January 7 with celebrations starting on the Eve of Genna. There are two origins for the name Genna: the word Gennana (eminent), expressing the coming of the Lord to free mankind of sins, and also a hockey-like game that the shepherds allegedly played upon hearing of Christ's birth. Come witness village men and boys playing the traditional Genna game on Christmas Day afternoon, and cheer alongside the village elders. You may even get a chance to try it for yourself!

A visit to the early morning Christmas service is a truly moving experience: the congregation lift their voices in hymn and chant, just as they did over a thousand years when Ethiopia accepted Christianity. After the glorious procession of the Tabot (a replica of the Ark of the Covenant), where the masses carry lighted candles as church bells chime, elated Christians head home to enjoy their delicious traditional Christmas feast with family and friends. One taste of Doro Wat, a spicy chicken stew eaten with ingera (sourdough pancake-like bread), and you will be asking for more- especially accompanied by a glass of tej, a local wine-like drink made from honey. 


Read more