Loading
China Tours & Tailormade Holidays
Group Tours
Tailormade Options
As the world's rising power and a fascinating juxtaposition of tradition and modernity, China offers a seemingly endless array of attractions. Explore Buddhist monasteries, traditional villages and colourful markets. Follow the iconic Silk Road and the Great Wall. Discover deserts and karsts and cruise the Yangtze River. See enigmatic Giant Pandas up close and delve into the delicious diversity of Chinese cuisine.
China Tours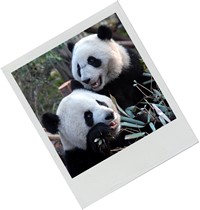 Tour
Country
Dates
Days
Price
Classic China
Dramatic karsts, Giant pandas, Great Wall & Terracotta Warriors



Off the beaten track :

Activity :

China

08 Oct 2017
25 Mar 2018
28 Oct 2018

14
£ 2,695
Hidden Treasures of Central China
Discover little visited Ningxia, Gansu & Shaanxi provinces



Off the beaten track :

Activity :

China

20 Aug 2017
13 May 2018
19 Aug 2018

17
£ 4,295
Silk Road through China
Trace ancient paths of merchants, scholars & smugglers



Off the beaten track :

Activity :

China

05 Sep 2017
10 Apr 2018
04 Sep 2018

16
£ 3,595
Tailormade China
Should you prefer to travel independently then we can arrange a
private tailormade trip
for you too. Please review our group tours for tailormade ideas and complete our online
tailormade enquiry form
to let us know what you are looking to do and we will be happy to accommodate you.
Tibet
Embark on a journey through this spiritual land. Hike in the foothills of the Himalayas, past dazzling turquoise lakes, yaks and nomads' tents to experience unbeatable views from the "roof of the world". Visit sacred Buddhist monasteries including the famous Potala Palace, once the home of the Dalai Lama, and experience the warm welcome of the Tibetan people.
Yunnan
Delve into the ethnic diversity of the Yunnan region. Wander through ornate gardens and hike through forests along the Mekong River. Visit the picture-perfect rice terraces of Yuanyang and journey to the traditional Black Dragon Pool and its spectacular backdrop of snowcapped mountains.
Yangtze River Cruises
Cruise along Asia's longest river, gaining unrivalled access to some of China's most famous natural sights and historic relics. Enjoy unspoiled views of the Three Gorges River Dam, along with the opportunity to explore Shibaozhai pagoda or Fengdu Relocation Village.
Inner Mongolia
Travel through the Badain Jaran Desert and the vast grasslands of Inner Mongolia, and catch a glimpse of the unique nomadic culture of the shepherds on the steppes. Experience Mongolia's biggest party, Naadam, in July & August, featuring traditional sports such as horse riding, wrestling and archery.
Xinjiang
Enjoy views of the dramatic Tianshan Mountains as you journey through Xinjiang province. Travel back in time as you uncover archaeological relics of the Silk Road in the regional museum of Urumqi. Visit Kashgar's Sunday market, a riot of textures, vivid colours and traditional dress. Watch skilled local silk, carpet and jade craftsmen in Hotan. Follow ancient Silk Road paths across the shifting sands of the Taklaman Desert and listen to the myths and legends of the Taklaman, who live as they have done for centuries.
Hong Kong & Macau
Explore Hong Kong's vibrant city centre, experience its bustling markets and colonial cuisine and trace its striking skyline from Victoria Peak. Immerse yourself in Macau's patchwork of cultures, where colonial ruins and historical chapels abut