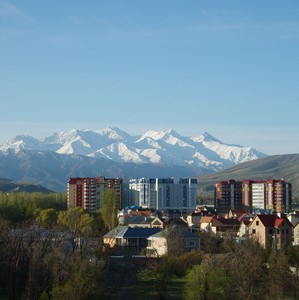 Day 1 : Arrival into Bishkek
Arrival into Bishkek airport where you will be met by a Travel the Unknown representative and transferred to your hotel. Overnight in Bishkek.

NOTE: This tour is scheduled to continue from the Silk Road through China tour. The dates will coincide. If you plan to do this let us know and will let you know how these trips tie together.
Overnight in Hotel Plaza, Bishkek
Meal plan: Dinner
Bishkek lies in the shadow of the Kyrgyz Ala-Too range, an extension of the Tian Shan mountains. It is Kyrgyzstan's capital and biggest city with a population just under one million. It was named "Frunze" by the Bolsheviks in 1926 after a military leader born there. Following its independence in 1991 it was renamed "Bishkek", after the fortress of "Pishpek" in the area.


Read more