Loading
Borneo Holidays & Tours
Group Tours
Tailormade Options
"Borneo", the name evokes images of steaming jungles filled with exotic creatures and ancient communities living life as they have for centuries. Meander snaking rivers, traverse jagged valleys in search of proboscis monkeys, Sumatran rhinos, elephants and orangutans, and experience longhouse tribal culture. Go rafting or hiking, and explore vast cave complexes, world-class coral reefs and pristine wilderness.
The island is indeed unique. Part Malaysia, part Indonesia and part Brunei, it has a unique geography, specifically its flora and fauna including many famous dwellers like orangutans and proboscis monkeys as well as numerous endemic species of bird and marine life - and incredible rainforests. Its culture is also extremely rich and diverse with Malay and Chinese living alongside former headhunters such as the Iban, Kenyah and Penan. At Travel The Unknown we focus on the Malaysia part of Borneo which consists of Sarawak in the West and Sabah in the East. Sarawak is where the majority of the tribal people are to be found and Sabah has a greater wealth of wildlife. Below is a summary of what you can expect to see and do in Malaysian Borneo.
Borneo Tours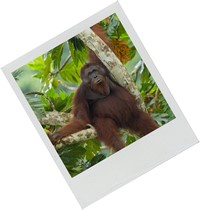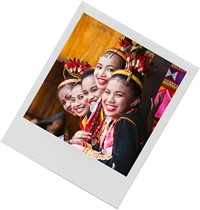 Tour
Country
Dates
Days
Price
Classical Borneo
Uncover the most beautiful sights of Borneo



Off the beaten track :

Activity :

Borneo (Malaysia)

18 Jul 2017
11 Sep 2017
06 May 2018
19 Aug 2018

14
£ 3,995
Hidden Borneo
Uncover Borneo's deepest secrets



Off the beaten track :

Activity :

Borneo (Malaysia)

19 Jun 2017
06 Sep 2017
22 Apr 2018
12 Aug 2018

18
£ 4,995
Wildlife of Borneo
Orang utans, Sumatran rhinos, proboscis monkeys, elephants & bat exodus



Off the beaten track :

Activity :

Borneo (Malaysia)

06 Jul 2017
06 Sep 2017
03 Jun 2018
02 Sep 2018

15
£ 4,195
Tailormade Options
Should you prefer to travel independently then we can arrange a
private tailormade trip
for you too. Please review our group tours for tailormade ideas and complete our online
tailormade enquiry form
to let us know what you are looking to do and we will be happy to accommodate you.
Tribal Borneo
Visit the Iban (Sea Dayak), the Bidayuh (Land Dayak) and the inner tribes (Orang Ulu) – the Kenyah, Kayan, Kelabit (in their forested highland home) and the Penan. See how their traditional customs are learning to adapt to changing times. The tribes of Sarawak are varied and while some are shy and others are friendly, all are struggling to adapt to the changes in their environment and the encroachment of Western civilisation, to a lesser or greater extent.
Harvest festivals
Harvest festivals are a great time to experience the traditional cultures of the tribes of Sarawak. We can arrange private tours to these regions at harvest time and we also plan to have a festival group tour before long.
Wildlife & nature
Borneo boasts a vast and unique range of wildlife (for example about a fifth of its mammals are endemic). Visit orangutans at Sepilok or Semenggoh Reserve, spot proboscis monkeys, silver-leaf monkeys, Bornean bearded pigs, lemurs, loris, mouse deer and cheeky macaques in the beautiful rainforests of Danum, Deramkot and Bako National Park. Marvel at pygmy elephants along the Kinabatangan or swirls of bats emerging from the world's largest cave in Gunung Mulu. Borneo also boasts a wide range of birdlife including several species of hornbill, and endemic spiderhunters, Bristleheads and Pittas. Unique plant life abounds including an array of pitcher plants, Rafflesia flowers, the world's largest, and over 2,000 species of trees and 1,000 species of orchid.
Diving & snorkelling
Off the East coast of Sabah lies the island of Sipidan with some of the best scuba-diving and probably the best snorkelling anywhere in the world. See turtles, manta rays, hammerhead sharks, shoals of humphead parrot-fish and barracudas in a colourful coral paradise. All levels catered to including complete beginners.
Kuching
Capital of Sarawak, Kuching is a small, friendly, easy-going city that reflects Borneo's ethnic diversity. Stroll along the waterfront listening to the sounds of buskers playing guitars and sapes (a traditional Bornean stringed instrument), shop for beautiful textiles and wood carvings, browse fascinating artefacts in its ethnology museum and enjoy the best of Sarawak's cuisine with a cooking class or in one of its excellent restaurants.
Activities
Try white water rafting in the Padas River in Sabah, kayaking in Bario or around Kuching in Sarawak, jungle-trekking in Danum, the Kelabit Highlands, Deramkot or any number of other places, scuba diving or snorkelling off the East coast of Sabah, ideally at Sipidan. Wildlife-spotting opportunities also abound throughout Borneo. Ask us for more details.